About me
I am a postdoc with the Centre for Hydrology and Global Water Futures (GWF) at the University of Saskatchewan in Saskatchewan, Canada. I have an interest in hydrological modelling and related fieldwork and I am currently working on the next generation core modelling group developing the Canadian Hydrological Model (CHM).
Academic interests
Interested in obtaining the skills to pursue a research career in hydrology
Broad interests in hydrology and future work lies in a novel research program on a key aspect of the hydrological cycle that includes fieldwork and scientific modeling
Applying necessary techniques such as high performance computing, hydrological models, extensive field methods, and remote sensing to solve interesting scientific problems
Contact
CHM
The Canadian Hydrological Model (CHM) is a modular unstructured mesh based approach for hydrological modelling. It can move between spatial scale, temporal scale, and spatial extents. It is designed for developing and testing process representations for hydrological models. Further details can be found on github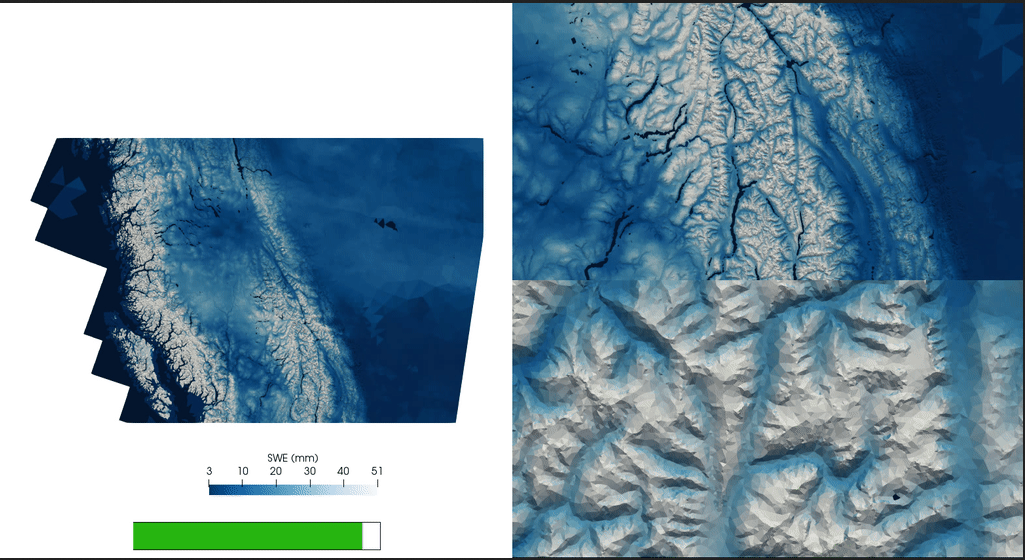 Mesher
Mesher is a multi-objective unstructured mesh generation software that allows mesh generation to be generated from an arbitrary number of hydrologically important features while maintaining a variable spatial resolution. Triangle quality is guaranteed as well as a smooth graduation from small to large triangles. Including these additional features resulted in a better representation of spatial heterogeneity versus classic topography-only mesh generation. Further details can be found on github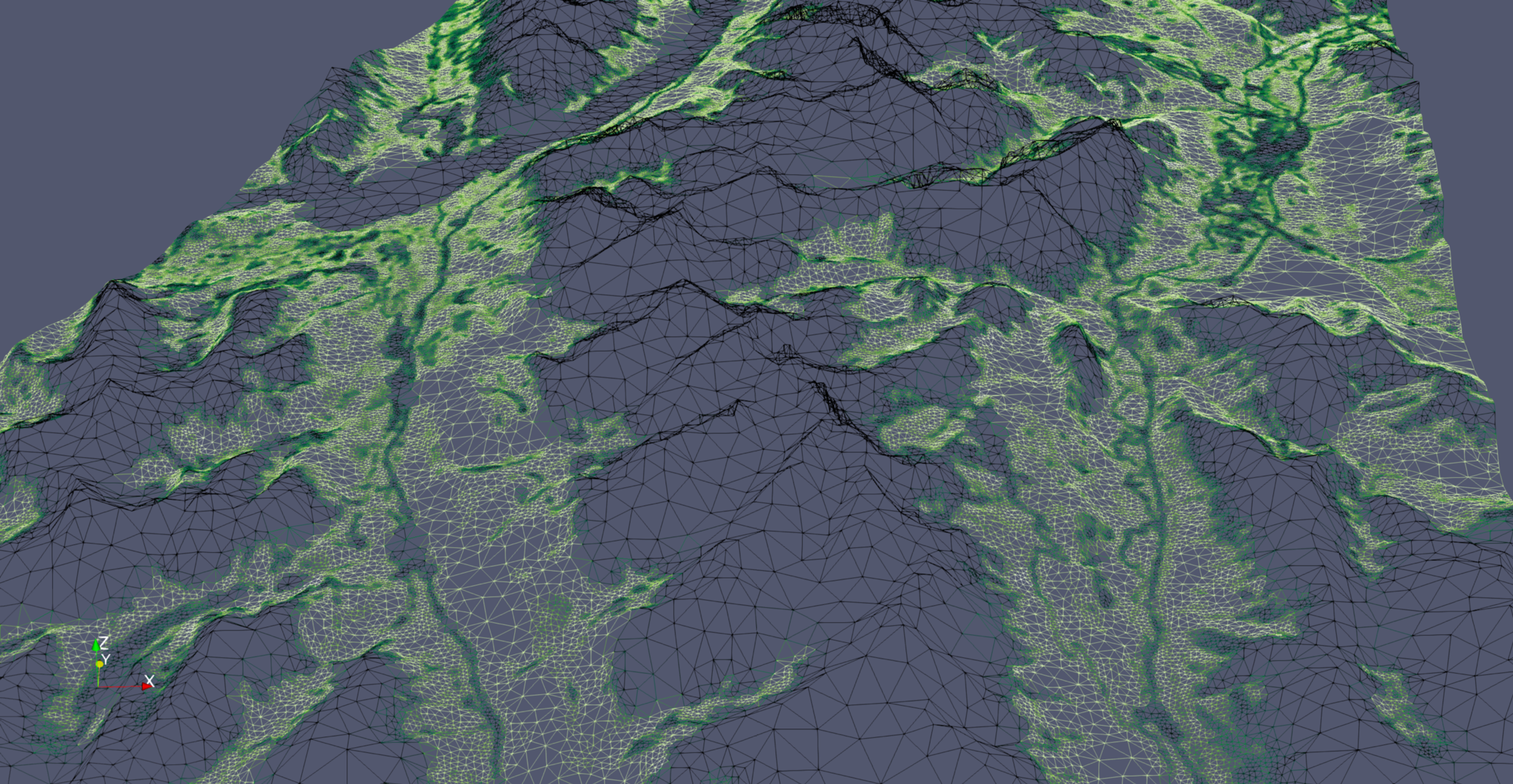 Github
I have my code hosted on Github.
My StackOverflow profile can be found
here
.
Other work
Worked on:
To view the CV, click here or [PDF]